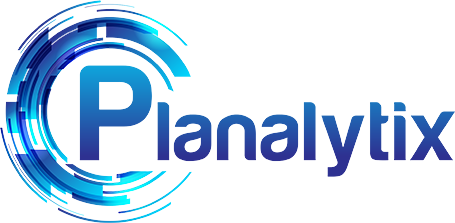 Efficient
Powerful
Data Solutions
In order to get the most out of your data, you need streamlined and focused solutions. At Planalytix, we strive to understand what you want you are looking for in your information and then find ways to best create the solution. By taking industry standards and our own personal expertise, we provide a way to optimize, understand and utilize your data to keep you ahead of the competition.
From business analytics to data warehousing and even training, Planalytix can help with your data management and analytic needs.  We specialize in helping you understand your data by breaking down what you need, creating automation for ease and visuals to clearly see the information to make better predictions and planning.
When creating an audit of your business, developing analytics is instrumental in providing a total understanding of the various processes to streamline.  By using analytics to increase the effectiveness of your audit team and the audit themselves, you'll know where to tighten your plans to make the most effective decisions. 
Tired of projects running astray? We can provide the solution to your project management needs. From tracking to planning, we have you covered. We watch for typical pitfalls and offer guidance to timing out realistic expectations.
Cloud data is now everywhere, however what is the standard to monitoring, optimizing and security hardening? Allow us to provide the solutions and stay on the course in the ever-changing world of digital data and security.
About Us
Planalytix is an energetic company devoted to providing fast, efficient solutions. Planalytix continues to provide top-shelf work, challenging the big dogs of data solutions with creative answers at a fraction of the cost.
With years in the industry, we look to modern standards and find ways to improve them. By staying on the forefront of our expertise, we can give you the right ideas to turn your data into your own business guru, providing better ways to make decisions, predictions and forecasts.
We like to have fun and live to understand the digital space, one data crunch at a time.
Our Mission
At Planalytix, we strive to satisfy clients with effective and customized solutions for key business challenges. We highly focus on client's niche needs and provide the best possible application services, help them in Cloud infrastructure, management and offer IT related consultancy. Our services can help to make business functioning speedy, proficient and automated. Our services are designed to ease core business, and are competitive.
Our Vision
Planalytix's vision is to get connected with customer's dynamic needs to and strategize our solutions by adopting emerging technologies and processes. Employee's and stakeholder's interest would be given the top priority. We provide quality and reliable service thereby achieve 100% customer satisfaction.
Reach out to us
Looking for more information? We'd love to hear from you.
Call us at: 949-409-9988
Corporate Office
17875 Von Karman Ave.  Ste. 150
Irvine, CA
92614
 or contact us by this form: